Promote Your Presence at the Bridal Show
It's important to let your clients know when they have an opportunity to view your work and ask you questions. Stated another way, brides want to know whether you'll be promoting your services at a bridal show. Let them know where you'll be and how to find you with these simple tips!
BRIDES. LOVE. FREE.
You have free tickets to give away to promising clients right at your disposal! Take advantage of such a huge incentive by letting your followers and customers know of the goodies you can bestow upon them! Not only will your free tickets introduce them to your name and services, but there's also a 99% chance they'll stop by your booth while they're there.
POST A SHOW SPECIAL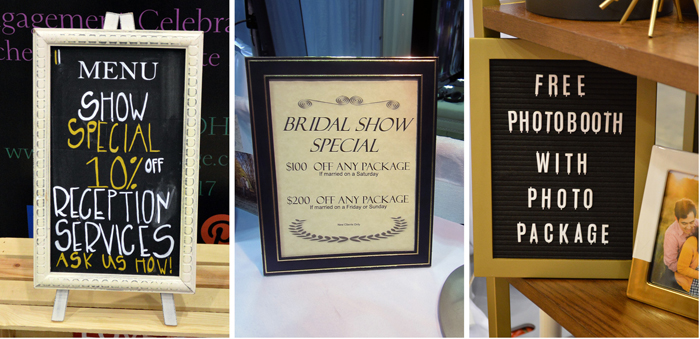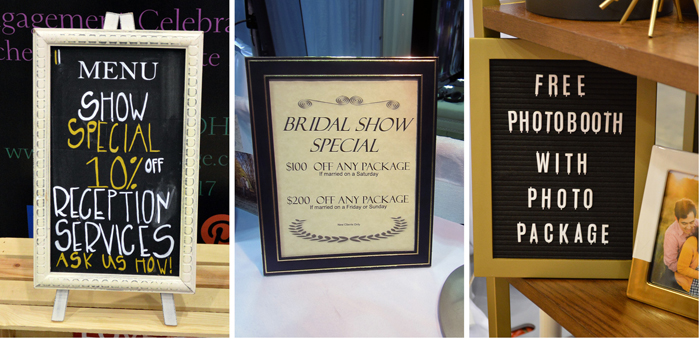 You can promote your company and the fact that your clients can come see your work by saying "Stop by my booth at the Today's Bride Show for your chance to win a free veil!" Everyone likes a good deal or the chance to win something.
Let's say a client comes in to discuss flower choices. She likes what she sees, but she isn't quite ready to commit that day. Let her know that you'll be running a special at the Today's Bride Show – if she buys her bouquet, she gets her groom's boutonniere free! This offers the bride an incentive to come back and will help her make the choice quickly rather than sitting on the decision.
---
want more bridal show tips? we can help!
---
SOCIAL MEDIA
Posting to Facebook daily (or at least a couple times a week!) is key to social media success. Make sure one of those posts each week has to do with the show you'll be exhibiting at! You could promote your show special, share a Today's Bride post or the bridal show event page, mention stopping by your store or studio for free tickets, or just share a picture of how you're preparing for the show.
Is there one piece of advice you'd give every bride if you could? What about a question that you hear asked over and over again? Most brides think along the same wavelengths, so by posting content that answers questions they have – or even teases at an answer "Learn more at my booth at the Today's Bride Show this month" – you'll show them you have valuable advice and intrigue them to stop by your booth.
Today's Bride is very good about updating its social media, so feel free to tag us on Instagram or mention us on Facebook when talking about the show!
Don't forget to tag @todaysbride in all of your social media posts!
PRE-MADE BANNER ART
To download, right click and select "Save Image As" to save to your desktop.
Square Image
Square Image (600px by 600px): https://pros.todaysbride.com/wp-content/uploads/2022/11/Sqaure-January2023.jpg
Facebook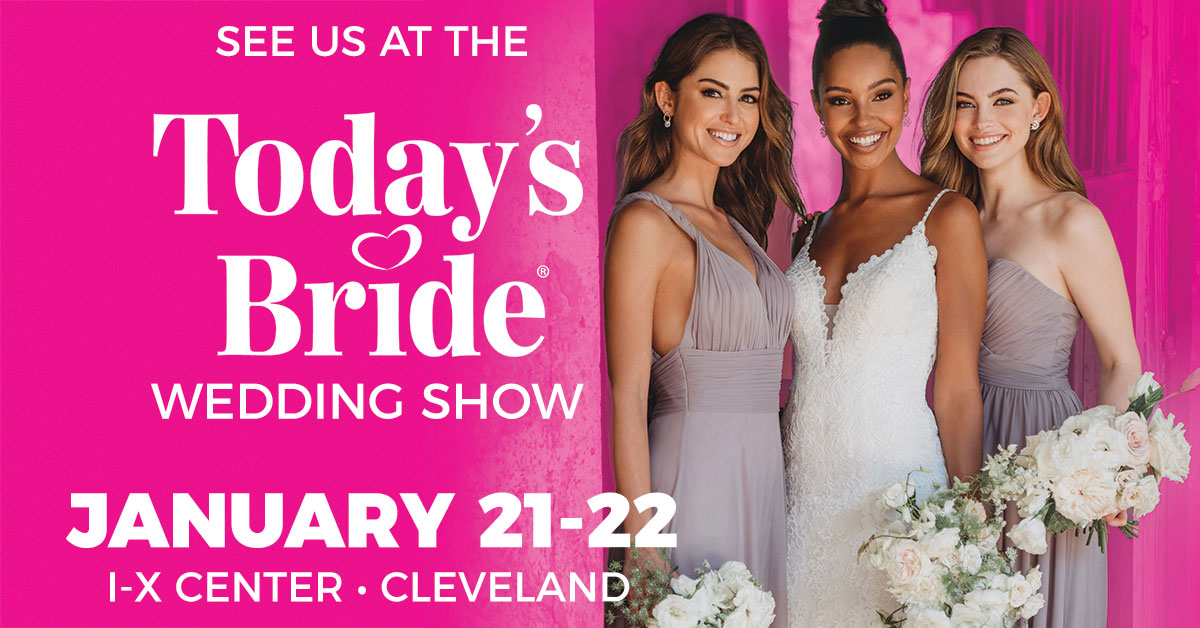 Facebook Image (1200px by 628px): https://pros.todaysbride.com/wp-content/uploads/2022/11/Facebook-January2023.jpg
Instagram
Instagram Image (1080px by 1350px): https://pros.todaysbride.com/wp-content/uploads/2022/11/Instagram-January2023.jpg
Add these photos to your website homepage, make it your social media cover photo, share it in a social media post, or stick it in your storefront window to let visitors know you'll be exhibiting!
---
We can't wait to see you at the show, and neither can the brides! Let them know that you'll be exhibiting your work, answering questions, giving advice, and signing contracts to get more brides to stop by!