Northeast Ohio Trends

Couples are spending more on their wedding nuptials than ever. Northeast Ohio (Greater Cleveland, Akron, Canton & Youngstown) is no exception. The time is now to market your services to this lucrative industry.
2016
ESTIMATED NUMBER
OF WEDDINGS:
21,882
Akron Area: 10,537
Cleveland Area: 11,345
AVERAGE SPENT:
$26,427
---
Northeast Ohio Wedding Stats
 
Most popular months to get married:  August, September, & October
Average length of engagement: 14 months
Most popular months to get engaged: January, February November & December, 
---

Average number of guests: 138
74% spent more than their budget
Every bride is a 'high-end bride' in some facet of her wedding.
---
Communicating with couples
Communication is key to any good relationship – including a professional one! Engaged couples are looking for the easiest way to contact you, so it's important to be accessible. Though we're seeing new means of communication emerge – like texting or using social media – the old standbys of email, website, and phone calls are a reliable and professional way to maintain communication.

Email

WEBSITE
Phone Call
Form
Social Media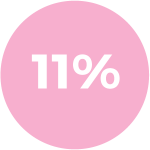 TEXT
---

Magazines  Facts
Nationally, brides buy over 7.5 million bridal magazines per year
Brides buy 4-6 issues of their favorite bridal magazines
Every bride, on average, knows 3 friends getting married
The "pass along" value of bridal magazines is an average of 8 to 10 people
The primary purpose of advertising in print in this digital age is to drive traffic to one's website
Print ads help branding and establishing trust with the targeted reader
WHY THEY ATTEND SHOWS
29% Variety of vendors
20% Number of exhibitors
14%  Fashion Show
12% One-stop Shopping
11% Special offers & prizes
…IN ADDITION:
22% book services the day of the show
62% book services after the show
Sources: Doublebase MRI; Independent survey conducted by Today's Bride Magazine & Shows. State of Ohio County Marriage Licenses Reports, Association of Bridal Consultants, Associate for Wedding Professionals Int'l, Bridal Guide, Conde Nast Bridal Group, Mediapost.com, National Bridal Service, TheKnot.com
Images: Freepiks.com