Popular Apps You Should Download
With technology ever-changing and developing, we often pass over useful apps. Our smartphones can make our lives so much easier, if we know how to take advantage of their many benefits. We collected some of our favorite free apps around the office. Keep reading to find out which will be your next favorite!
colleen
InkPad – 4.3 stars – The easy way to take notes! Imagine your standard notes app and reminders apps combined. Designed to look like an old-school yellow notepad, you can take notes, create lists, and organize them based on tags! It auto-saves so you never have to worry about accidentally exiting the app and losing your info.
Google Assistant – 4.2 stars – Basically a better version of Siri. Send texts, make calls, search Google, set reminders, ask questions (what's the forecast?), get directions, set timers, and play music. Plus, you can set addresses for home and work for easy directions, and tell Google to take a selfie! All of this can easily be activated by saying "Hey, Google." No button-pressing required.
LastPass – 4.6 stars – If you're like us, you have too many better things to think about than remembering passwords. LastPass will keep your username and passwords stored safely and auto-fill any websites you visit! Store it once and forget it. You can even save private notes, audio recordings, and photos. Plus, LastPass will generate secure password options for new accounts!
jim
Marco Polo – 4.5 stars – Perfect for video messaging, Marco Polo has a few distinctions from the ever-popular Snapchat. The messages don't disappear, can be one-on-one, or shared in groups! Everyone can see it, and everyone can reply in one group. It's known as the video walkie talkie! Organize plans, stay in touch, and share your experiences!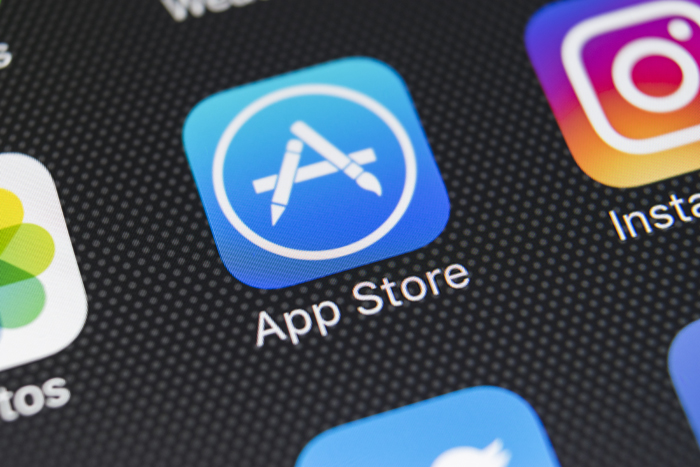 jennifer
Headspace – 4.6 stars – Relief during a stressful day. Headspace helps you train your mind to live a happier, healthier life, through a few minutes of mindfulness and meditation. Choose what you want to improve, whether it's creativity, stress relief, or sleep! They have guided meditations and daily exercises to remind you to be present and breathe.
Trello – 4.5 stars – Stay organized and on task. With Trello, you can create project boards and move tasks from one board to another. Invite coworkers and friends to work together. Perfect for organizing an event, assigning tasks, and crossing off your to-do list. You can even upload files and photos to share! We use it at the office for adwork for upcoming magazines, cover photo options, intern assignments, office supply inventory, website wishlist projects, and more!
Wunderlist – 4.6 stars – Share lists with everyone at once. Whether it's your Christmas wish list, grocery list, or to-do list for your Open House. Assign responsibilities and upload documents. What makes this different from Trello? You can have conversations about your lists in the app and set reminders!
---
---
kate
Audible/Overdrive – 4.5 stars each – Whether you have a long drive, want to learn something new, are sick of listening to music, or just want to read more, Audible is for you! Listen to audiobooks while cleaning, driving, working, exercising, wherever! There is a monthly fee of $14.95, so consider Overdrive as a cheaper alternative! All you need is a library card, and you have a selection of free books at your fingertips.
Venmo/Square – 4.7 stars and 4.6 stars respectively – As a business owner, you need a way to collect money on the go. Whether it's taking deposits at a bridal show or booking sessions online, Venmo and Square make it easy to get paid. With Venmo, both parties must have the app. Connect it with your banking account and simply send money from one party to another! You can even send money to your friend who got the concert tickets, sister who covered dinner, or kid who forget lunch money! Square is a card reader that plugs into your phone. Connect it to your bank and swipe the buyer's card through your machine. They can choose to tip, authorize the transaction, and even have a receipt emailed or texted to them!

jordan
Hootsuite – 4.1 stars – If you're constantly forgetting to post to social media, you need Hootsuite. Plan out all your posts at once! Connect Hootsuite to your Facebook, Instagram, and/or Twitter and start posting. You can schedule it for the best time of day to get the most views, add photo and video, and shorten links.
Instagram – 4.5 stars – Instagram isn't just for millennials! Businesses get a lot of interaction on Instagram because it showcases their work and allows you to choose key search phrases. For instance, if a bride is looking for wedding day makeup, they can search #bridalmakeup and your company's photo would pop up! They can easily find, email, and search your website for free. Your business should have a separate Instagram account than your personal account.
Boomerang – 4.4 stars – Video sparks more interest than a photo. Make live gifs with Boomerang! Simply press the camera button, and it'll create looping videos to spice up your Instagram.
---
---
joan & rachel
Waze/OHGO – 4.6 stars and 3.6 stars respectively – With Waze, you'll always know what's ahead. Waze is a navigational GPS app better than Google Maps. Stopped in traffic and don't know why? Find out with Waze, or better yet, avoid it altogether! Plus, find the cheapest gas along your route. OHGO will help you choose the best route to take. With notifications on weather, traffic, construction, and more, plus access to live traffic camera footage.
taylor
Skimmer Personal News Hub – 3.8 stars – What you need to know in language you can understand. With updated news on business, entertainment, sports, politics, and more, you can easily keep updated with what's happening, even if you're too busy to watch the news. Brief explanations make it easy to read without skimming through long articles. Plus, no more dealing with jargon. The conversational tone, easy vocabulary, and explained perspective will have you feeling confident in your understanding of today's news.
TED – 4.6 stars – Videos range from 5 minutes to an hour or more on any topic. Passionate experts give riveting presentations via Ted Talks and podcasts. You can create and discover playlists, bookmark talks for later, and download for offline playback.
Duolingo – 4.7 stars – Learn a second language with just 5 minutes a day! Duolingo offers courses to learn 21 different languages. Whether you want to brush up on your high school French, master Spanish, or start fresh with Greek, Duolingo has simple exercises to teach you vocabulary, let you practice speaking, listening, and structuring sentences! It'll even tell you the exact percent you are fluent and you can add that to your LinkedIn. Perfect for beginners or practicing.
whitney
Google Calendar – 4.2 stars – Coordinate your scheduling in one place. You can set appointments, deadlines, goals, and to-dos. Get notifications for events that day and view your calendar as a day, week, or month! Share with your colleagues or family to ensure you're never double-booked or miss another family barbecue.
Hopper – 4.4 stars – With Hopper, you'll always save money. Hopper compares sites to find the cheapest flight. If you're not ready to book right away, it'll alert you whenever there's a price drop!
denise
Mr. Number – 4.2 stars – Hate getting calls from spam and telemarketers? Block them with Mr. Number! Choose a specific phone number, an area code, or any unknown number from calling you! It even works with text messages.
GasBuddy – 4.6 stars – Have you ever paid for gas then drove down the street only to find gas was 3 cents cheaper there? GasBuddy wants to solve that problem. Not only does it tell you where nearby gas stations are, but it tells you the price and any features they have, like a car wash or restrooms! Plus, it tells you when gas prices are about to increase and saves you 5 cents on every gallon when you pay through Gas Buddy!
---
All of these apps are FREE and available on both App Store by Apple and Google Play Store for Androids. Did your favorite app make the list?