Is LinkedIn Beneficial to You?
You already have so much going on that setting up one more social media account isn't high on your priorities. Each social media site offers different benefits to your business. LinkedIn may offer some of the most important.
Networking
LinkedIn is different from your typical social media sites. It's not created for your thoughts on last nights Game of Thrones episodes or to post pictures from your trip to the Bahamas. It's meant to grow yourself professionally and advance your career. How does it do that? One of the main ways is by networking. You've heard the saying "It's not what you know, it's who you know," right? With LinkedIn, you can create a network of connections to help you do anything you want. The goal is to find and connect with any and every professional you've met throughout your life. High school friends, current colleagues, that one guy you met on a cruise who promised to boost your marketing campaign. That way, if you decide you want to drop everything and get into acting, odds are there is someone in your network who can hook you up. Need to redesign your website and logo? You have a connection who can do it for you, or at the very least, give you a reference. By increasing your network of connections, you're casting a wider net of people who can help you or your business grow and succeed. They may even refer your services to someone else when they need help!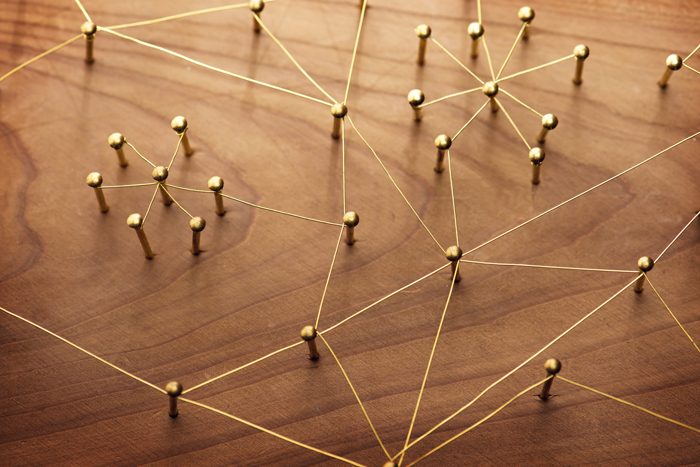 Another way you can network with LinkedIn is by joining groups. A user is allowed to join up to 100 groups, but you have to be approved to join. You can join groups for Cleveland Photographers, Wedding Professionals, or even Rock Climbing Enthusiasts. This links you with people who have similar jobs, expectations, struggles, and hobbies, allowing you to brainstorm solutions and new marketing strategies. Or just make a few friends!
Don't see the point in networking? This blog outlines the top 4 ways networking benefits you.
Credibility
One of the most impactful benefits of networking – and being on LinkedIn – is increasing your credibility. This is especially important for new businesses. I can only say from my personal experience, but if I go to connect with someone after hearing about their business or talking to them and they don't have an account, I immediately think they don't take their business seriously. If you and your business are on LinkedIn, it means you're an active and dedicated professional who wants their business and career to succeed.
By networking and getting to know other industry professionals, you are spreading your name so it's more easily recognizable and known in the industry. When people know of your work, they'll be more likely to share your business with others. This, in turn, makes you more credible and trusted.
---
Want To market your business better? We can help with that!
---

marketing
Jobs aren't the only thing you can share on your profile. Similar to Facebook or Twitter, LinkedIn has a news feed where you can post articles from your blog or a press release, share an experience you had at an interview, or post pictures from your Grand Opening. This gets your name out there which helps you brand yourself, gain credibility, and introduce you to potential clients.
You can also use LinkedIn to find new connections that you haven't met before but can be mutually beneficial. For instance, if you just opened a new reception venue and want to find other wedding vendors to get on a preferred vendor list, you can search for "photographers," "DJs," "florists," etc. in the search bar, choose people, choose location and 2nd connection on the right hand side, and you'll have a list of people you can connect with and message.
keep up with industry news
Just like you're posting articles and business updates, so will your connections, You can keep up-to-date with the goings-on in the industry, the area you work in, your target audience, and even old colleagues. You'll get notifications when a connection changes jobs, has a work anniversary, or a birthday. Stay in touch with old connections (whose experience or connections could be helpful to you) by offering congratulations! You only have to post once or twice a week – even less if you'd like – to see the benefits.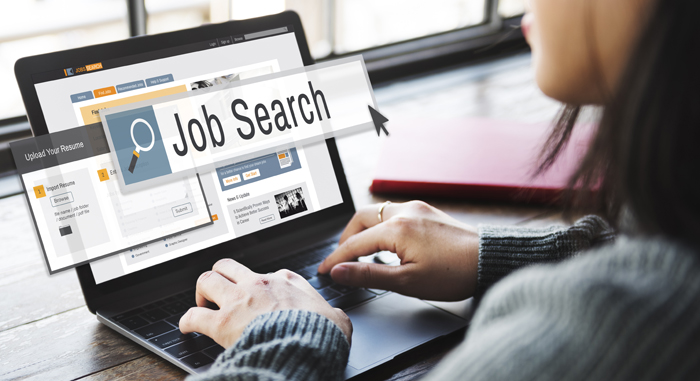 job searching and resume
If you're looking for a job, you need to be on LinkedIn. Not only are there hundreds of thousands of job postings for available opportunities (and one-click applying), but LinkedIn serves as your online resumé. Your profile lists all of your past jobs and responsibilities at those positions along with your current job and responsibilities. You can list your volunteer work, education, licenses and certifications, and even hobbies and interests. If there's a company you've always dreamed of working for, you can follow their company for updates and job openings.
If you're a company looking to hire, you can post your job on LinkedIn as a place to apply and share it on your company's or your personal LinkedIn profile (personal profiles tend to be more effective because they're…well…personal. People want to connect with a real-life person). Rather than waiting for someone to come to your website and notice you're hiring, this will spread the word to your hundreds of connections who may share it or apply themselves. Plus, you have easy access to view any candidates profile, which is much more reliable and relevant than looking at their Facebook page.
---
While Facebook connects you with potential consumers and the millennial audience, LinkedIn connects you with your fellow professionals. It's a great way to gain credibility, network with other local industry professionals, and grow your business. Get started by following Today's Bride!