Blogging – dead or alive?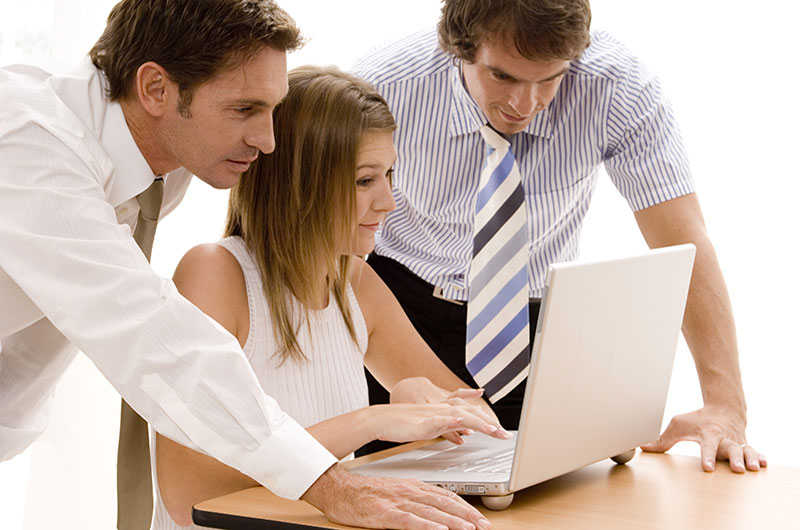 Blogging was once all the rage, but where does it stand now? The answer depends upon your approach to blogging and how it fits into your marketing plan. I know that sounds a little different than what you've probably heard or read before, so follow me down this path for a few minutes.
What is blogging?
Technically, according to Wikipedia: "A blog (a truncation of the expression web log) is a discussion or informational site published on the World Wide Web and consisting of discrete entries ("posts") typically displayed in reverse chronological order."
Is there anybody out there?
OK, so that's the technical definition, but how do you, or can you use this medium for your business? First you have to understand your audience. Who is reading your blog? Is it clients? Potential clients? Your peers in the industry? If you don't know who's reading your blog how can you possibly know what to write?
It's very possible that you'll have multiple audiences for your blog, both current and potential clients, as well as industry folks. So, how do you decide what to write? That depends upon your goal for the blog. What do you want your audience to do once they've read your blog? Do you want them to read more posts? Do you want them to look at other pages on your site? Do you want them to take a particular action? Are you making it clear and easy to take that action?
Where, oh where is your blog?
Is your blog on your website or is it living on WordPress or Blogger? Why does it matter? Writing new content can help you with search engines, so you want that new content on your website. If your blog is living on WordPress or Blogger, the new content helps your blog, but not your website. Most blogs that are not on the main website don't have the same links, contact info, look and feel as they do if they're part of your website. My suggestion, don't dilute the value of blogging by having it separate from your site.
How do you know if it's not part of your site? If your blog's address is yourcompany.wordpress.com or yourcompany.blogspot.com, it's not part of your site. If it's yourcompany.com/blog it's probably, but not definitely on your site. Is the page design exactly the same as the rest of your website (logo, design, colors, headers, navigation menus)? If so then it's probably part of your site. If it looks different then it's likely not part of your site.
All hail the mighty Google
Search engines love fresh, new content, written in a conversational tone. They want you to talk to your site's visitors, not try to fool the search algorithms by stuffing in keyword and phrases. What better place to put new content than on your blog? It's the easiest and quickest way, and you don't need a web designer to post them for you.
What should you write?
This again goes back to your goal. For most wedding pros the easiest thing to do is to write about the weddings you do and the wonderful people you work with, both clients and other wedding pros. Every wedding is a story, the story of how you personalized the experience for that couple to make their day so special.
You could also write articles that set you up as an expert in your field. When you go to a conference or convention, write about the latest styles and trends. Write about how you're continuing your education to be the best for them.
But I'm not a writer!
You don't have to be an expert writer to blog. Just write as if you were talking in person to someone about that event. Make it even easier by creating a template, so you don't have to write many paragraphs, rather just fill in the details. For example, you could create headings for the names (use first names), location of the wedding (helps your SEO), design theme, photographer (since you'll be using great photos from the professional photographer at that event – hint, hint – give them credit and a link), and then create a couple of other headings such as "fun facts" or "my favorite detail". Top it all off with a testimonial quote from that couple and you have a blog post.
What do you want them to do next?
The next important detail is to tell them what to do next. Use calls to action, such as "Click here to see more beautiful real wedding posts" or "To find out how we can personalize your wedding or event, call or contact us today, 770-555-1234" (and make the word 'contact' a link to your contact page or email).
The key is to think of your blog as a conduit to attract their attention and then move them to do something else that gets them closer to doing business with you. If they read your blog and leave, you haven't accomplished anything. Always think about the next steps, make them clear and easy to take and make your blog a key component of your marketing plan.
---
ALAN BERG, CSP
If you'd like to find out how Alan can work with you and your team, whether you're a team of one, or dozens, reach out to him. He's worked with businesses both virtually (phone/internet) as well as on-site at venues, bridal salons, entertainment companies, and more. To find out how he can help you, with sales training or a website review, email Alan@AlanBerg.com call 732.422.6362, international inquiries 001 732 422 6362 or visit his site www.AlanBerg.com