Why You Need Customer Reviews
Generating and promoting your client reviews can be a huge boost for your sales, reputation, and success. Don't believe us? We've got all the evidence you'll need to be convinced.
To run a successful business, it's important to collect and display prior customer reviews. When you're considering staying at a hotel, what are some aspects you consider? The price is important, and you want a convenient location. Nice amenities and a good view could be factors. But should you always trust what you see on their website? Sure, the pictures look great, but when were they taken? What if they're five years old and now the building is dilapidated and crawling with bugs? What if they charge outrageous fees you didn't expect? You'll probably read the reviews before booking your reservation, and luckily, you'll find out about these hidden downfalls before making a deposit. This is why reviews are important to your business.
It shows credibility.
The more reviews you have, the more trustworthy your business appears. Others have used your services and had a pleasant experience. New clients can make a more educated decision on whether or not they want to consider your service based on the experiences others have had. Did you know 90% of consumers read reviews before purchasing a product or service? If they can't find reviews, they may see you as less experienced and less trustworthy and won't be as apt to hire you.
helps you improve.
When you can peruse your company's reviews, you can learn what customers love about you and what they would change. Does your storefront need a fresh coat of paint? Do you need to add more photos to your website or make it mobile-friendly? Should you communicate better with your clients? Not all reviews are good, but by reading the bad reviews, you can learn how to improve your company which will then improve your sales. Plus, responding to negative feedback will make you look involved, concerned, and will help your reputation.

proven experience.
Related to credibility, more reviews proves that you have more experience. If you only have 2 reviews and they're both by family members or are within the past few months, potential customers may feel less inclined to hire your services over your competition because they don't feel comfortable with your level of experience – even if you've been in the industry for 5-10 years or more.
---
---
free marketing.
Essentially, having prior clients review your services and summarize their experience is free marketing. Wherever it is posted – from your website to a Facebook group page, to bridal websites like Today's Bride – word-of-mouth is still the most reliable and trustworthy resource out there. Having one person sing your praises will refer dozens to call or email you. By posting it online, you're just amplifying their reach. Plus, reviews have a snowball effect. Once one person posts about your business, others will follow and comment regarding their own experiences.
consumers spend more.
When a consumer knows that you have experience and feels they can trust you (because other's have told them what a good experience they've had), they are more likely to spend more with your company. In fact, consumers will spend an average of 31% more on businesses with excellent reviews.
---
How to get reviews
There are two easy ways to get reviews. One is by asking. After your initial meeting or after a few weeks of working together or even after the wedding, mention to your client through email or face-to-face that you would love it if they would write a review. For the most part, they won't be interested if you ask months after working with you. If you choose not to ask during the time you're working together, make sure you mention it almost immediately after your service has ended.
The second easy way to get a rave review is by having excellent customer service. If a customer is extremely pleased with how attentive you are and how excellent your quality of work is, they'll feel an obligation and desire to write you a review and let others know just how amazing their experience was!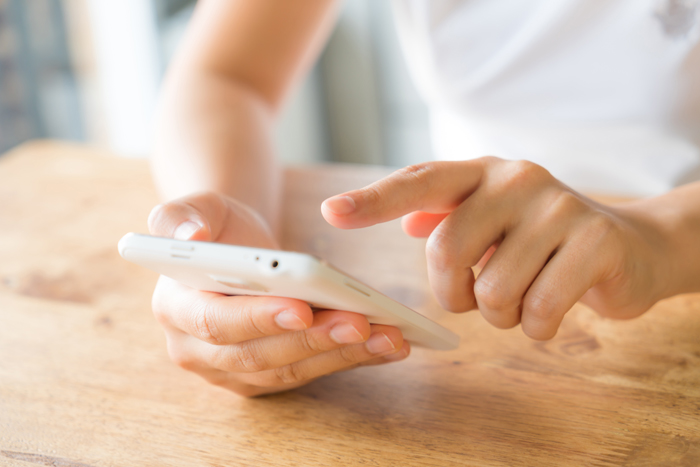 It's important to make reviewing your company easy. Include a link or button on your social media pages and your website that is obvious and easy to find. If someone has to search for a way to leave a review, they'll often get annoyed or frustrated and give up. When you send a follow-up email to your client thanking them for their business, include a button at the bottom that says Leave a Review or Give Feedback. Don't make your form several pages long with dozens of questions. Settle for a few questions that will make a big impact like "Would you recommend us to a friend?" "How can we improve?" and "Did our services meet your expectations?"
Reviews are an important factor to running a successful business, and one bad review can severely hurt your reputation. Make sure to respond to any negative comments as soon as possible to rectify the situation, and garner as many reviews from your happy customers as possible to instill a sense of trustworthiness, experience, professionalism, and credibility in future customers.