L'Nique Specialty Linen Rentals Wins Top Workplace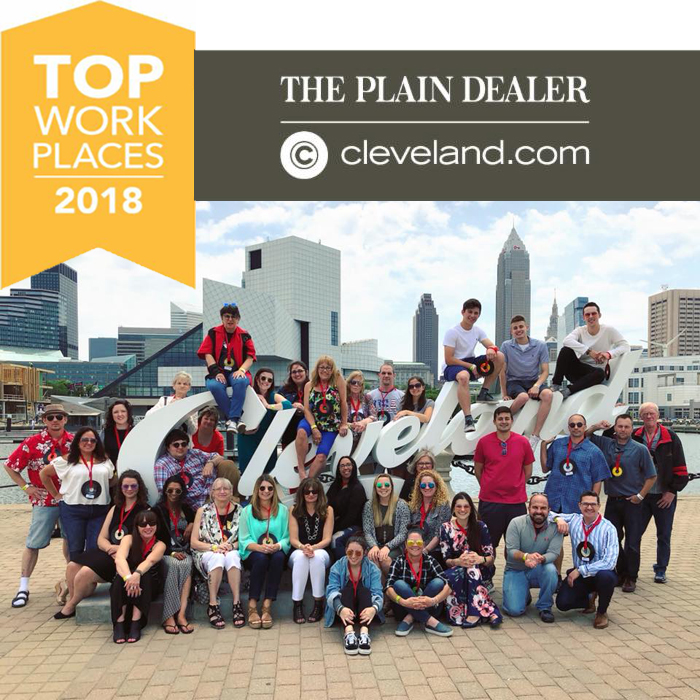 One of our favorite things about our jobs at Today's Bride is working with industry professionals who continue to inspire and push us to be great by being great themselves. One of those incredible companies is L'Nique Specialty Linen Rentals. For 3 years in a row, L'Nique has been named one of the Top Workplaces by The Plain Dealer.
In an interview with The Plain Dealer, co-owners Angela Klodnick and Deidre Dockman say that the key is having a fun work environment. They want their employees to feel like they have a say and a part in management. By inviting them to yearly meetings where they discuss finances and sales goals, their employees take a vested interested in the success of the business. Choosing your own work hours and company parties don't hurt morale, either.
When working in the event industry, customer service is a huge factor for success. "Client satisfaction and fostering a strong relationship with clients is the goal of every member of the L'Nique team," is found on their company website. They exude passion and devotion in every aspect of their work and strive to make customers feel more like friends or family than clients. The same can be said about the way they treat their employees. "Our employees are a part of a family who take ownership of ensuring client satisfaction." By empowering their employees, they empower their company. It's no wonder their employees go above and beyond to create fabulous events.
They recently teamed up with 3 other rental companies – Marbella Event Furniture and Decor Rental, All Occasions Party Rental, and AAble Rents – to create a one-of-a-kind showroom for brides and grooms (and others in need of event decor) to shop and get inspired. According to their blog, "the new space provides the event professional with the unique opportunity of seamless planning process in Northeast Ohio." The Design Event Center at 1717 is just a physical manifestation of what they continue to prove over and over again – L'Nique Specialty Linen Rentals is a premier wedding industry leader in Northeast Ohio, setting standards, breaking boundaries, and raising the bar when it comes to event planning and execution. We salute your dedication and passion, and congratulate you on this well-deserved honor!
Check out what their staff has to say about working at L'Nique!