How to Work With Same Sex Couples
It's 2018, and it's been about three years since the legalization of same-sex marriage in the United States. As a direct result, the wedding market is bigger than it ever was. Businesses may not know precisely how to connect to their new market of customers. Sometimes it can be hard to know what is appropriate and unoffensive because you have not worked with a same-sex couple before. No worries! We have a few tips and actions to keep in mind the next time you want to get more business in the same sex market.
Inclusive Language
If you want to get business from all couples, you have to include all couples in the language of your advertisements and contracts. to be able to to make all feel included, say the happy couple or if you are referring to an individual, ask about their partner (instead of groom or bride.) Some other phrases that are inclusive are, "Love is Love," or "engaged couple." This shows you are willing to break gender roles and think outside of the box. Couples will see this language and feel comfortable talking to you. This inclusion does not mean you can no longer say husband and wife or bride and groom. You should ask what the couple you are speaking to is more comfortable with and then refer to them in that fashion!
Inclusive Imagery
It is easy to say that you are open to working with same-sex couples, but it's another thing to show it. Try showing pictures of couples of all races and sexualities. This imagery will help people connect you with openness and inclusion! Also, if you have worked with same-sex couples in the past, this will make future couples more likely/comfortable with choosing you. You do not want to seem like you are all talk and no follow through. If you have worked with same-sex couples in the past, ask them to write reviews for you. This past experience will give the reassurance that some couples need to trust you. Plus, everyone likes to be acknowledged.
Gender-Based Assumptions
Not assuming gender and gender roles seems easy, but it happens. A common way this can happen is by asking the question, "So who is the groom and who is the bride?" Well neither. These gender roles do not fit and to try and fit them on a same-sex couple is off-putting. It doesn't matter which one is more of the man or more of the woman because it doesn't apply to them. If you are trying to figure out if either of them wants to wear a tux, who proposed, or if someone will be walking down the aisle, just ask them! Don't assume which one is more feminine or masculine so they must behave like this.
Get Connections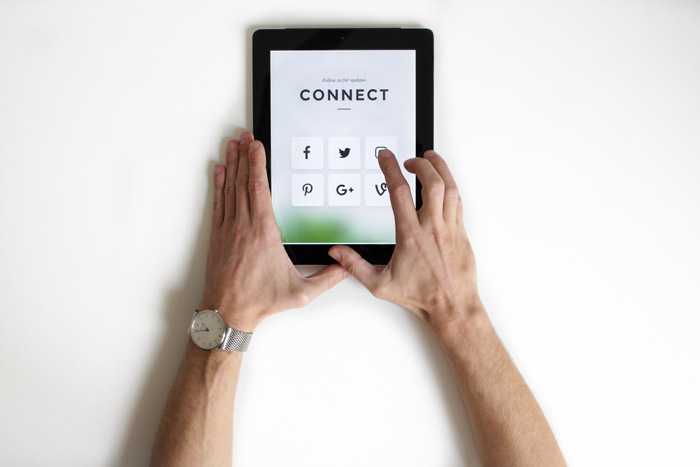 Talk to other businesses that are well known for working with same-sex couples. Ask them about how they make sure their clients feel comfortable and how they do business with them. Making connections with other companies will make it more likely for your name will be known by these couples also. For instance, if an LGBTQ couple hires a wedding planner, he or she may refer them to you if they know you are same-sex friendly. Clients are more likely to take referrals from businesses they trust. If you are friendly with businesses who have a good reputation among the same-sex marriage community, they will be more willing to try your product/service.
---
Overall, try to be open. This may be a new kind audience for you to market to. Make sure you are not isolating them. Remember that every couple is different, so make sure you are asking them what their needs are as a same-sex couple. Go in with an open mind and expect to learn something new every time! They will appreciate your effort in making them feel heard and understood. For more tips on how to make your business more engaging or what other mistakes you may be making, check out our blogs!