Packing Checklist
Consider bringing the following items to the show:
* Electrical cords & surge protector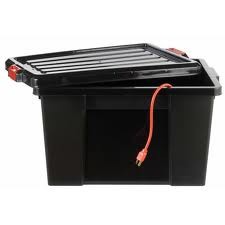 * Mobile device chargers
* Food arranged for exhibit staff (options vary per show).
* Sales Literature
* Business Cards
* Appointment Book
* Clipboards
* Booth Design Layout
* Masking Tape, Scotch Tape, Shipping Tape
* 2-wheel dollies & other transporting devices (including a wheel barrow!)
HOT TIP:  Use a suitcase to transport a lot of small things easily.

* Scissors, Stapler, Safety Pins, Straight Pins
* Pens, Sharpie Markers
* Trash Bags
* Vacuum/Steamer
* Aspirin, Band-Aids, second pair of shoes
* Breath Mints
* Plan for collecting leads (forms, guestbook, ipad, etc.)
* Good Selling Plan & Attitude