Website Must-Haves for your Target Audience from a Millennial Who Knows
Understanding generations other than your own can be a difficult task. When a millennial or gen z-er says "I'm weak" they don't mean they're not strong. If they say "It's gonna be lit," they're not talking about turning on a lamp or lighting a fire. Likewise, they don't understand when you say "fax that over" or "hit the pound button." As a Millennial, I'm here to intervene for you and help you navigate the scary world of marketing to this elusive generation. Keep reading for my insider tips on what Millennials and Gen Z's like to see when they visit a website and what makes them say, "I'm out."
About us and Staff photos
My generation is all about developing relationships. We make friends with the girl on the treadmill beside us at the gym and meet our future husbands in line at Chipotle (seriously, that's a true story). If we're going to be in communications with you for the next few months to a year, we want to make sure our personalities click. You have to be someone we get along with and feel comfortable around. I don't want to hold back ideas because I think you'll judge them or dread calling you because you always talk over me. By including an About Us page with photos of the staff and short bios on your site, I'll be more comfortable reaching out and meeting up with you. You don't want to include too much information – always make sure it's easy to skim – but including the staffs alma mater, favorite binge tv show, or go-to Starbucks order will create a relationship and rapport with your prospect before you ever even speak with them.
email and phone number
Once a prospect decides he or she wants to reach out, your contact information better be super easy to find. Ideally, list your email and phone number in the footer of each page and hyperlink the email so I don't have to copy and paste. I know, I know – God forbid I do one extra step. But that one extra step on your part does make a huge difference. While I won't tell you not to have a contact form, I will tell you that it may lead to you losing business. If you are going to have a contact form, please also display your email address. If a Millennial visits a page that has a contact form with no other way to contact you, they are much less likely to show interest. With an email, I feel like I'm contacting a real human. With a form, I feel like one of the many, whose email is going to be answered by an automated response or get lost in the machinations of the interwebs.
When creating your Contact Us page, it should have a tab of it's own in your navigation bar or menu. Don't have a dropdown that says Get to Know Us! with options for your about us, contact us, and testimonials pages. Again, you want to make it as easy as possible for prospects to find your contact info and reach out. If I have to click 3 different pages to try to find your email, I'm out.
*Free tip* Once you get an email, please respond within 24-48 hours. It's a huge turn-off if you don't respond in a timely manner. Not only will I think my business doesn't matter to you, but I'll assume I'll receive the same treatment if I do book you.
mobile-friendly
The majority of your prospects are looking at your website on their cell phone while waiting in line at Starbucks or during their lunch hour at work. 66% of TodaysBride.com users are looking at us on their phone. If your website isn't mobile-friendly, it's an immediate pass from most Millennials and Gen Zs. True story: I received an email from one of my favorite beauty product stores today for a 10% off sale. I didn't even bother visiting their website, though, because the email wasn't responsive.
Most website building sites like WordPress, Wix, and GoDaddy offer responsive services these days. Whenever you make a change to your site, be sure to check it on your phone to make sure the font size is big enough, the photos are good quality, and that you don't have to scroll too much.
photos
Whether you're a venue, hair stylist, rental company, invitation designer – it doesn't matter! Every business needs to include some sort of photos or visuals in their website. I want to see how your service fits into my vision. I want to imagine whatever you're offering at my wedding. I can't do that if you have no galleries. With the advanced camera features available on iPhones and Androids these days, there is no excuse why you should have no gallery on your website – whether you're a caterer, wedding planner, or bridal shop. Show me what I'll be getting if I book with you.
price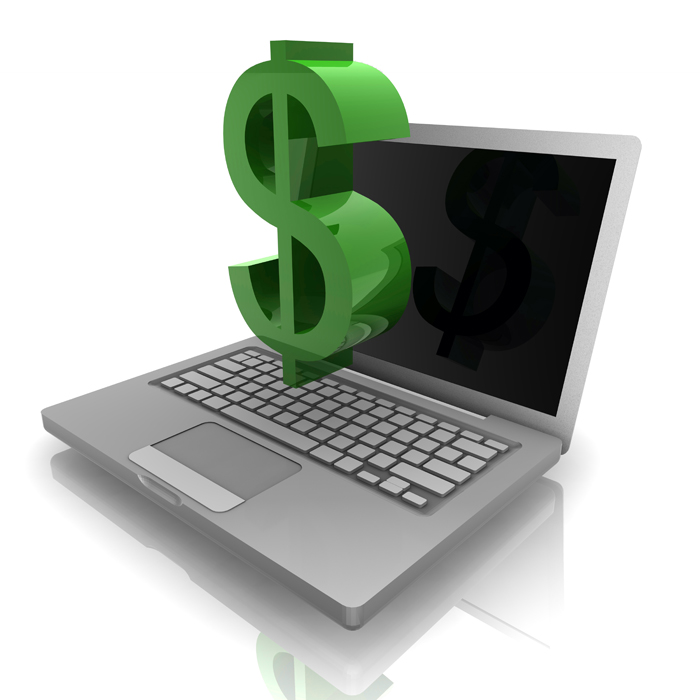 Whether you're buying a house, a car, or even a new outfit, the first thing you think about is price. This is not a Millennial trend or an uncommon occurrence – we all do it! When it comes to a wedding, couples usually discuss a total amount of money they'd like to spend before shopping. While that amount most likely increases throughout their planning process, it does allow for them to have a dollar amount in mind when inquiring with vendors. It makes sense that you don't want to scare couples who are hoping to spend $500 on a DJ off when you charge $1200. However, listing starting prices or an a la carte menu saves both you and the couple time if they know they're not willing to increase their budget. You'll stop wasting time emailing and calling couples who will never return your call and start interacting with couples who can afford and are willing to pay for your services. What's more important to you? The number of leads you get, or the quality of leads you get?
simplicity
Millennials and Gen Z-ers are all about skimming. We want to absorb information quickly, so consider using bullet points to get your info across instead of paragraphs. A simple, clean design – think Joanna Gaines of the internet – is key. A white background with black font and maybe an accent color as a header will make your page look clean and easy to navigate rather than busy and overwhelming. If someone doesn't know where to look, they'll leave rather than risk clicking on the wrong thing. Create a navigation bar to make it easy for visitors to find the most important information like your About Us, Contact Info, and Galleries. Don't feel like you have to have links to every page available on your navigation bar, though. Links to your Pricing List, Menu, Upcoming Events, Specials, and Testimonials can be found within other pages.
---
November and December is a great time to work on your website, as you probably don't have as many weddings booked. Come up with a marketing strategy, start writing a blog, work on your SEO, and redesign your website in this down-time. By the time hundreds of couples throughout the state get engaged around Christmas and New Years,  your site will be attractive and inviting, driving more traffic and leads to get in touch!
Once your inbox is exploding with leads, use these 10 tips to get responses from your emails!