Checklist for an Engaging Website
Brides refer to the internet for all their answers to wedding planning – including finding their vendors. As the first representation of your business, it's important that your website leave a good impression.
High Quality Photos
You know what they say: A picture is worth a thousand words. Therefore, instead of writing pages of text, post pictures instead. Brides are more likely to spend time on your website browsing a gallery of your previous work than they are reading endless text. However, you shouldn't just post any pictures. Blurry photos taken on your iPhone, a picture where your thumb is covering half the lens, or a thumbnail won't leave a good impression. Contact the photographers of any weddings you've done to get access to their photos. Having high resolution, professional shot photos will make for a more credible, reliable, and professional looking website. If they grant you permission, you can then post their gorgeous, quality photos on your website, social media, and Pinterest boards to inspire future brides and push them to hire you. Don't forget to add alt-attributes to your photos when uploading to your site. This will help boost your Search Engine Optimization (SEO).
About Us Page
Writing isn't everyone's strong suit – we get that. But writing about yourself and your company should be easy! After all, it's what you're passionate about, isn't it? Your About Us page should be personal and inviting. Write as if you're having a conversation with a prospective client. Keep it light and friendly. It's not a list of statistics of how many years you've been in business, how many weddings you've done, or where you went to school. A bride wants to know more about you. While experience is important, the wedding customer is unlike any other. They want to find a vendor who can connect with them on a personal level and understand their vision. Therefore, they want to get to know you. Do you have pets? Kids? How'd you meet your husband or wife? What's your favorite ice cream flavor? What TV show is your latest obsession? Include fun details about yourself as well as a picture to connect with future clients and create a sort of loyalty before they even meet you! Something as small as both loving Daenerys from Game of Thrones creates a bond between you which could lead them to hire you over your competition.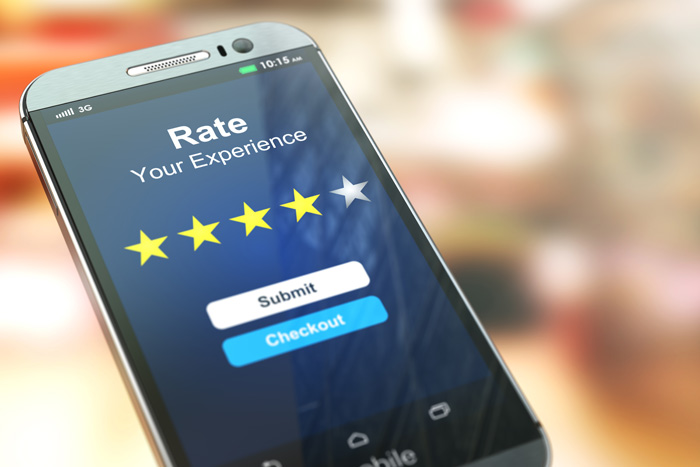 Testimonials
Testimonials are one of the best ways to gain credibility and increase sales. Word-of-mouth is still one of the best ways to garner more attention, and having testimonials and reviews is like having digital word-of-mouth. Post some of the best reviews on your website so prospective clients can see the quality of work you produce, your experience, your customer service, and how other's have perceived your work. Asking past clients to leave a review is a free and rewarding way to market your business. Brides will look for your reviews no matter what, so offer them a page on your own website that will show them what they want to know. Find out more about why customer reviews are so important.
---
want to drive traffic to your website? we can help!
---
Mobile Friendly/Responsive
The majority of Millennials probably have a few wedding apps downloaded on their phones already and are using their phones to search for you. Instead of sitting down at a desk to plan, they take their wedding planning notes to Starbucks, Chipotle, or the park and rely on their phone. If your website doesn't adapt to their phone screen, they won't be staying on your site for long. It's frustrating to zoom in and out, scroll over to continue reading a sentence or to find the contact me link and then back over to fill in the form. Whichever web hosting site you use, there should be an option for a responsive theme.

Links to Social Media & Contact Info
Your contact information should be easily accessible. The best way to do this is by having your phone number and email on the header or footer of every single page of your website. On the navigation bar, Contact Us/Me should be clear and lead directly to an inquiry form or your address and contact info – NOT an About Us/Me page. Your contact information should include your address (if you're not run from your home), your phone number – it can be helpful to let visitors know whether or not it's okay to text you here – an email address, and all of your social media links. Even if you have an inquiry form, you should still include an email address. Give a visitor every possible way to get ahold of you, as they may prefer a specific method, and make it easy to find. That way, there will be no excuse for why they didn't get in touch.
Modern Design
A simple and clean design is modern and appealing to millennials. White background, limited text, big pictures, and one bright color will go a long way in making your website look professional. Don't clutter the page up with gifs, quotes of the day, or too many things to click on.  If the information a bride is looking for is not clearly labeled or is difficult to find, you can be sure that they're not sticking around to look for it. They want their questions to be easily answered and any information they seek to be easy to find.Make things easy to find. Keep it clean and simple. 
You shouldn't have a completely different layout, different color scheme, different font style, etc. on each individual page. Though each page can be slightly different from each other, they should each reflect the same idea and theme. This extends beyond your website, too! Your pamphlets, banners, signs, etc. should all be consistent.
---
While social media is important to brides, your business's Facebook page should not serve as your website. Use these tips to create or update a personal and customized website that will serve as a sales tool to get you more leads.